A Central Coast family is grief-stricken and angry after the death of a nine-year-old boy who was injured in an accident involving an alleged drunk driver.
Nine-year-old James died in hospital Saturday night, three days after the terrifying crash.
The boy's aunt wrote on a GoFundMe page set up to support the family, "If I had met James, I would have found out what an incredible little legend he was." .
"James loved kicking balls with his mom, jumping on trampolines with his buddies, eating yayas cheese pies and playing Monopoly and Uno with his dad.
"Unfortunately, James was taken away from us too soon."
"He passed away on Saturday, January 7, 2023 after suffering a severe brain injury in a car accident. He was only 9 years old and had a full life ahead of him."
James and his mother, Anastasia, were shopping for new soccer boots on Wednesday to kick the ball they bought with Christmas money.
A Lexus SUV driven by a woman nearly four times the legal limit collided with James and his mother's Toyota sedan. Police say the SUV passed the road sign.
The crash occurred at the intersection of Mote Street and George Evans Road in Killarney Vale, about 90 minutes north of Sydney.
James was airlifted to John Hunter Hospital in critical condition.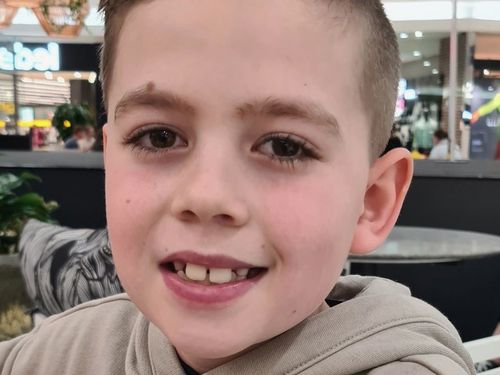 "Despite the best efforts of the pediatric intensive care unit doctors and nurses, James did not succeed. There is,' said the boy's aunt.
"Anastasia suffered minor injuries. We would also like to take this opportunity to thank all the medical professionals at John Hunter Hospital.
The accused woman was taken to Gosford Police Station, where she underwent another breath test, which reportedly returned a reading of 0.197, more than three times the legal limit.
New South Wales Police said charges against the woman had been upgraded following James' death.
Her charges include aggravated dangerous driving causing death, and dangerous driving under the influence.
She appeared in court last week and was granted bail.